Measuring Digital Thread Value – NIST MBE Summit 2016
Government and commercial entities gathered at the MBE Summit in April 2016 to discuss the digital thread and Model-Based Engineering.
… more
---
MBD ROI RESEARCH NEEDS YOUR CROWDFUNDING SUPPORT
return on investment (ROI): financial ratio intended to measure the benefit obtained from an investment. Do Model-Based Definition (MBD) initiatives pay off?
… more
---
Why I loathe 8-hour-a-day CAD training
When I learn something new, there are a lot of things I take for granted. The three that stick out the most are:
… more
---
ATTENTION PTC CREO USERS: MODELCHECK BOOK HOT OFF THE PRESS!
Hot off the press this month! The second book in the "Re-Use Your CAD" series, Re-Use Your CAD: The ModelCHECK Handbook by R. L. Astheimer, de-mystifies ModelCHECK so PTC Creo (and Pro/ENGINEER) users can verify the quality of their 3D CAD models to support their organization's model-based initiatives.
… more
---
How Model-Based Definition Can Fix Your CAD Models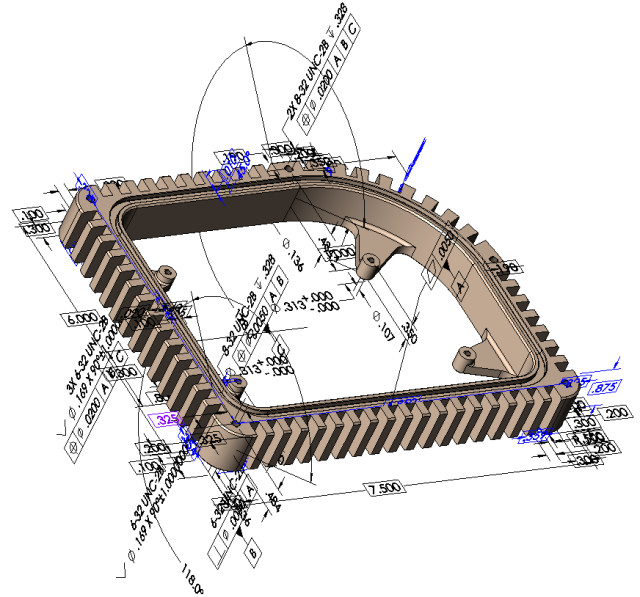 Engineers may waste a significant amount of time fixing CAD models at the cost of productive design efforts. Unfortunately, the current conditions of CAD models may be—or could be—roadblocks in your quest for successful design reuse.
… more
---
The model-based definition ski challenge
It's the "high noon" of ski season, and I find myself comparing my challenges learning to ski with my work in model-based definition (MBD). Odd as it may sem, this confluence brings me to the conclusion that learning MBD is comparable to becoming a pretty good skier.
… more
---